English Speaking Graduate Programs in Italy
Dr. Anna Zeppieri from the Consulate General of Italy in San Francisco will direct a workshop about English-speaking graduate programs in Italy. This information session will cover all you need to know from obtaining a study visa to applying to Italian universities.
Areas of study include: Engineering, Agribusiness, Art and Design, Business and Marketing, History, Literature and many more. 
April 17th, 12:30-2:00pm in Building 10, Room 128.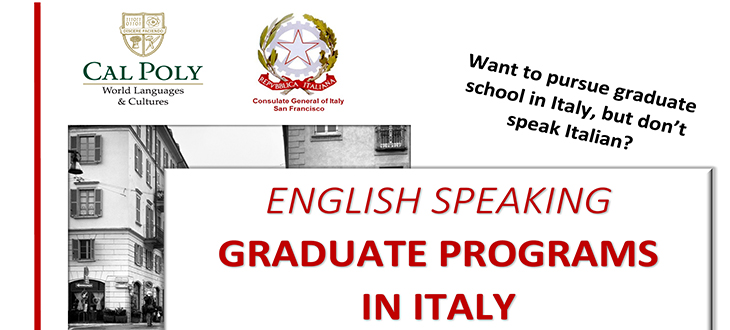 Related Content