Watch a Film About Pizza on Jan. 29
Film director Matteo Troncone will screen his documentary "Arrangiarsi (Pizza and the Art of Living)" at 6 p.m. Tuesday, Jan. 29, in the Keck Lab (Building 7, Room 2) on campus.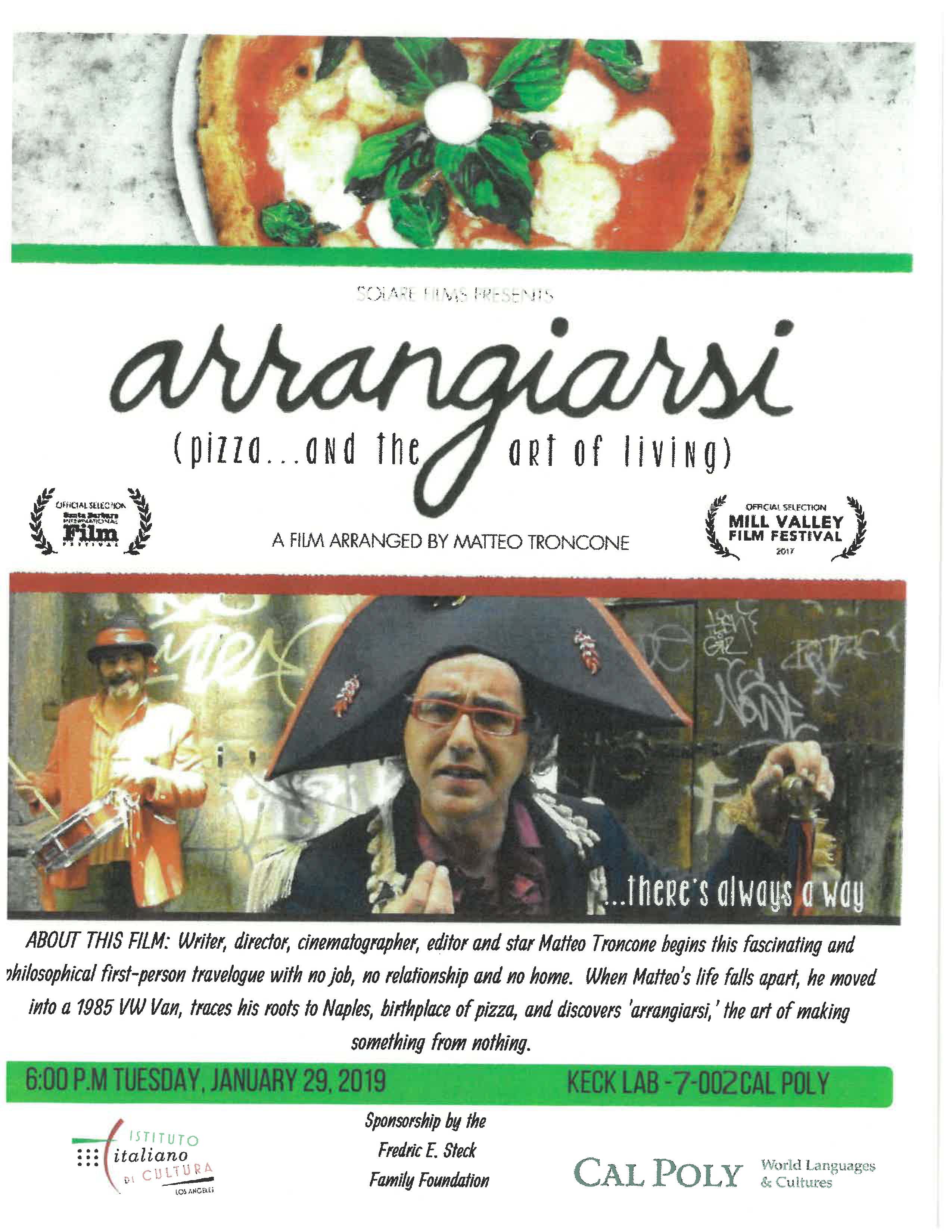 The documentary follows Matteo when life falls apart and he moves into a 1985 VW van. He traces his roots to Naples, the birthplace of pizza, and discovers "arrangiarsi," the art of making something from nothing. A question-and-answer session with Troncone will follow the screening.
This World Languages and Cultures Department event is sponsored by the Frederic E. Steck Family Foundation.
For more information, contact Teresiana Matarrese at 805-756-2097 or tmatarre@calpoly.edu.
Related Content